Temple Israel of Boston, affected by a regional lockdown while police searched for the second suspect in the Boston Marathon bombing, held Kabbalat Shabbat services on YouTube, thanks to former Cherry Hill resident and Rabbi Matt Soffer.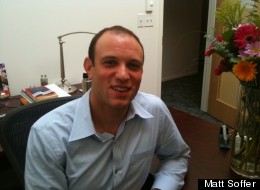 Soffer, who blogs at http://www.jewminations.blogspot.com/, tweeted that the synagogue was holding the YouTube service while police were locked in a standoff with the suspect in Watertown, MA. The suspect was taken into custody shortly before 9pm.
You can watch the Temple Israel Kabbalat Shabbat service in the player below.
Rabbi Soffer is the son of Dr. James and Bess Soffer of Cherry Hill.